It's All About You! Why The Ellis Team is the most respected Real Estate Team in Lee County We became the #1 sales team in Lee County for one reason. We truly care about the wants, needs and goals of our clients. A wise person once said, "People don't care how much you know until they know how much you care." We put ourselves in the consumer's shoes. Everything we do and every system we provide is designed to meet the goals of our clients. We've innovated and brought systems to the market that have changed the real estate industry. Our Buyer Advantage program , Team approach, Exclusive 5 Star marketing Program, Open house Tour of Homes, 360 degree virtual tours, 24 Hour property hotline, Award winning Internet Site, Seller Advantage Program, Open House Pass, Buyer and Seller seminars have all been designed to benefit You!. We were pleased to make television and radio appearances covering real estate issues in our community and on the satellite network for a worldwide network of top producing agents. Agents from across North America have chosen to copy our innovative programs because they work for the consumer. We think you will enjoy working with the team that has set the industry standard.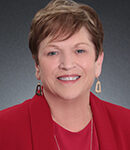 Sande previously taught school and worked for the Arthritis Foundation before moving to sunny southwest Florida. Some boxes were still unpacked as Sande enrolled in real estate classes. She jokingly admits that some of those boxes are not unpacked yet. Sande loves working with buyers and sellers and it shows. Her real estate career took off. Someone said it is no wonder Sande is so successful…she works so hard. But Sande loved every minute of it. Sande won many awards including Hall of Fame, the RE/MAX Hustle Award and the Lifetime Achievement Award. She has served on the Finance committee and the Board of Directors for the local association of realtors. Her family saw how much Sande enjoyed the real estate business and decided to become partners on the Sande Ellis Team. More about Sande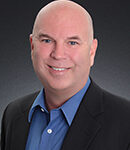 Brett received his Bachelors degree in Finance from Illinois State University. Brett studied corporate finance, world markets, law, and real estate to receive his degree from the department of Finance and Law. In high school Brett played football , basketball and baseball. Coach Scott nicknamed Brett "Radar" because he focused on what could happen before each play, and always seemed to know what was going to happen before it happened and put himself in a position to make a play. Brett uses that same focus each day in real estate. Sports also taught Brett that never give up attitude and the teamwork it requires to Win. Coach Scott impressed on his teams that Big Egos rarely ever win the significant contests. Brett found the same is true in real estate and in life. More about Brett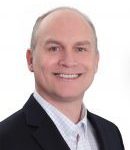 Kevin graduated from Florida State University in 1991 with a degree in fine arts. Kevin enjoys being a buyer's personal home shopper, working hard to find just the right home with all the items on a buyer's "wish list". More About Kevin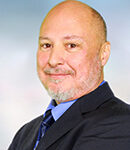 Marketing Manager – Dale's function is to keep The Ellis Team before the public eye and in their minds whenever someone has a real estate need. He develops and maintains all The Ellis Team advertising material with a fresh and creative approach. Dale publishes The Ellis Report and weekly ads and makes sure all deadlines are met. He efficiently handles the details so other team members are free to work with buyers and sellers. Everyone appreciates Dale's multi-talents and abilities. Dale practices and teaches martial arts in addition to a vast array of other interests.
Linzi is our Closing Coordinator. She devotes her time to the hundreds of details that are critically important to your successful closing. She excels in her attention to detail and her tenacity in getting the job done right for our clients. She handles all of the paperwork involved in buying or selling property, ensuring that every client experiences the most professional and timely transaction. She is central to making our sales procedure stress-free and seamless. You will get to know Linzi and be thankful she is with The Ellis Team at Keller Williams Fort Myers & The Islands.
Todd Moore is an agent partner with the Ellis Team at Keller Williams, Ft Myers and the Islands.  Todd retired from Frontier Communications after 30 years and moved to Fort Myers with his wife Gayla.  Todd and Gayla have 2 daughters.  One daughter graduated from the University of Tampa and the youngest is a sophomore at Florida Atlantic University.  Todd still owns a small business in Illinois and has family there as well.  It was always his dream to live in Fort Myers and sell real estate.  Early retirement made that dream possible. More About Todd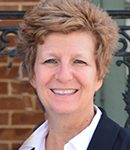 Gayla and Todd Moore are agent partners on the Ellis Team at Keller Williams, Fort Myers and The Islands. Gayla earned her Bachelor of Arts Degree in Elementary Education, Master of Science Degree in Physical Education and Educational Leadership Certification at Illinois State University. Gayla, now a retired educator, has spent the past 25 plus years as a teacher and administrator.  Gayla have always dreamed of living and working in SW Florida. Through hard work and dedication, that dream became a reality. More about Gayla
Camilla da Silva and has been a licensed Real Estate agent for the past 13 years in SW Florida, and she has called SW Florida home since 2004.  
She was born in Brazil and moved to NJ at a young age.  where she grew up, started a family, and began a career in Medical billing.  17 years ago, she and her, husband and their two kids moved to SW Florida looking for a new start in this great state.  They couldn't be happier. Camilla loves helping people find their home here in SW Florida.  Whether it's a starter home, forever home, or investment, She is  passionate about making your home-buying experience as streamlined as possible.  She is detail-oriented and makes sure she is with you on your real estate journey every step of the way.  
I look forward to being your reliable and trusted Real Estate agent.  More about Camilla…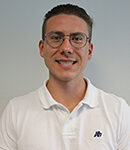 Nate Diederich was born and raised in Green Bay, Wisconsin and moved to Fort Myers, Florida in 2021. He comes from a background of 6 years in customer service/sales and brings half a decades worth of service experience to bear when working with his real estate clients. Nate has led his own career with the philosophy of customer experience at the forefront, and has earned real-life experience in customer service/ sales that make him uniquely suited to serve real estate buyers and sellers. Nate Diederich entered the Real Estate world in order to help people accomplish homeownership and hasn't looked back. More about Nate… 
Marianne Miktuk was born in the greater Cleveland area, and it has always been a place close to her heart. Recently she relocated to the Fort Myers area. She loves the atmosphere and the culture of Southwest Florida. She has experience in marketing, customer service and business to business sales. She enjoys selling Real Estate because she likes helping people achieve their goals. She helps Buyers and Sellers accomplish exactly what they set out to do. Being a Realtor comes with a lot of responsibility, she is up for the challenge! Marianne knows that communication is important in every facet of life and brings that to her customers. She is ready to assist you with one of the biggest decisions of life, purchasing or selling a home….. More about Marianne…