We recently wrote a blog article about how a centralized showing service coming to SW Florida real estate market will change the way property is shown in SW Florida. Changes Coming to the Way Property is Shown in SW Floirda
Centralized Showing Service Coming to SW Florida Real Estate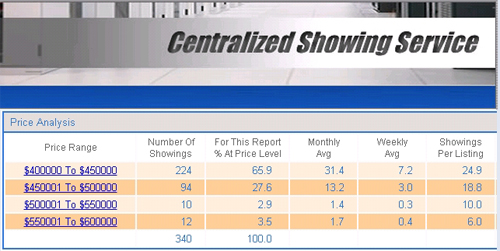 Buyer agents will love this new service because it will automate the showing setup process and save much time. Setting up showings is a painful process and takes many calls to coordinate.  Let's say a showing agent wants to setup 7 showings, and the first 3 say yes, and the next showing request says OK, but you must change the time.  It throws the entire schedule off.  The showing agent then may need to call back to the first 3 showings and modify the time.  What happens when one of those sellers says no?  It can start the whole process all over again.
Listing agents will love this new service because not only will it automatically setup appointments on your listings, it will also contact the buyer agent for feedback after the showing.  It makes it easy for the buyer agent to respond and will do so up to 4 times so feedback should also increase dramatically.
Agents can also include surveys to other agents to gain market insight as to why the home isn't selling.
View our July 2014  SW Florida Real Estate Market Update
To view our Listings in Hi Definition, visit www.HomesinHD.TV or click on our playlist below

Visit our Google+ Business Page
Feel free to view our Virtual Tours .
RE/MAX Realty Group – Ellis Team
Fort Myers Real Estate Agent
7910 Summerlin Lakes Dr
Fort Myers, FL 33907