Zillow-Trulia Deal Effects on Real Estate in SW Florida
The simple answer is probably not much.  Zillow and Trulia are online portals meaning they take data from agents and brokers and display it to the public.  This is nothing new as agents display the data as well on their own websites.  Companies like Zillow and Trulia bank on the fact consumers will hit their site as they are nationwide versus agents who are in each local market.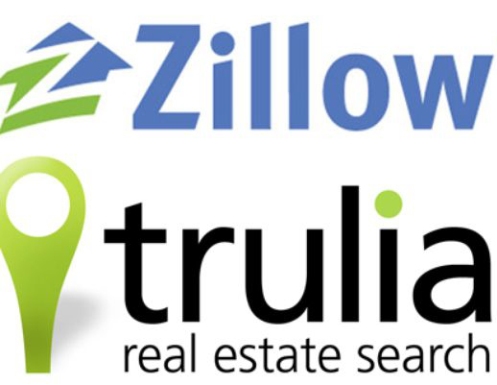 Zillow collects money from agents who pay to advertise on their site.  They sell consumer leads to agents.  Agents basically pay for views in a zip code, or to have their presence as a featured agent on certain listings.
In the past year Zillow has been raising rates significantly.  So much so that agents are falling out and zip codes are becoming available right and left as agents decline to renew their agreements, so they look for new agents.  I get calls weekly telling me zip codes are opening up.
Let's say Zillow's traffic increases in zip code 33919.  Zillow sells chunks of impressions by the thousand, so if they find they have 3,000 more impressions in that zip code, they'll sell 3,000 more impressions.  Agents used to get overflow but not now.  Zillow is diluting the lead generation and charging more for it.
If we used to pay about $400/mo for 10,000 impressions, Zillow has raised the ante.  They call now trying to sell me 3,000-5,000 impressions for $800.
Zillow has a problem.  They are raising prices and selling more impressions than ever before, but their net income is going the wrong way.  In fact, revenue increased 70% while net income was a loss of 6.26 million last quarter.
So what does Zillow do, but up #2 competitor Trulia. I looked up Trulia's financial situation and last year revenue was up 142% while their net loss was 11.1 million.  So Zillow is purchasing Trulia for 3.5 billion in common stock.  Both companies are losing money.  How does this deal make sense?
Zillow says they can grow revenue and cut costs.  Of course they mean they'll cut employees.  They intend to operate both businesses separately to try and generate more revenue.
If they raise prices too much agents will revolt.  I predict they're going to sell more consumer data to agents in segments.  They'll use more menu pricing whereby agents can purchase leads of sellers thinking about selling their home.  If you fill out a Zestimate on their website, they'll sell those leads.  On Trulia if a consumer makes an inquiry on a home that lead info is sent out to multiple agents and it becomes a war as to who can hammer the consumer the fastest and most often to convert the lead.
We don't think this is what the consumer is asking for when they go online.  The consumer just wants information without talking to someone.  They don't want agents calling them hammering them with solicitation until they're ready.
Consumers don't like it when they're information is sold.  Agents don't like it when they receive a lead and it's also distributed to other agents.  Real estate is a one on one transaction.  It's personal and about trust, and this business model doesn't recognize that.  It's just money.  If a consumer wanted to be contacted by lots of agents they could just signup on multiple agent websites.  That way the consumer is consenting.
Zillow came to fame by providing home value estimates.  In the beginning these estimates were way off, and still are in many cases.  Agents and consumers alike complain that Zillow's data is old and inaccurate.  Zillow and Trulia obtain information from multiple sources and it's not always accurate.
We provide home value estimates on our website. www.Topagent.com  We also provide the MLS feed for searching the MLS.  The difference is it is accurate because it comes directly from the MLS.
The other difference is we don't sell consumer data to other agents.  This is a big win for the consumer.
If agents spent the same amount advertising their own agent website that provides more accurate information as they do on Zillow and Trulia, that online business model would crumble.  In fact it already shows signs of it as neither is producing a profit.  As they raise prices on agents, agents may wise up and shift advertising dollars back to their websites, or sites like Realtor.com
You heard of the Internet bubble back in the 90's full of online companies that had high valuation with no real net income.  This could be Zillow and Trulia if they don't find a way to turn a profit.  They'll try, and agents better be prepared to pay more.  Consumers should be prepared to be bombarded.  Whether this deal passes antitrust or not, these companies have to find a way to turn a profit.  Wall St won't continue to pour money in forever.
So if you're an agent and someone asks you how the  Zillow-Trulia Deal Effects on Real Estate in SW Florida
In the meantime, just remember Topagent.com in SW Florida.  We won't sell your data and you can search away.  Then when you're ready, call us and we'll have a one on one conversation.  That's a novel idea!
Read our Newest Article about how showings will change in SW Florida
View our July 2014  SW Florida Real Estate Market Update
To view our Listings in Hi Definition, visit www.HomesinHD.TV or click on our playlist below

Visit our Google+ Business Page
Feel free to view our Virtual Tours .
Fort Myers Real Estate Agent
7910 Summerlin Lakes Dr
Fort Myers, FL 33907